4 Tips For Designing The Perfect Pull-Up Banner
Pull-up banners are a popular marketing tool for events, trade shows and sale displays. But with so much information to put into the banner, how do you decide what fits best? 
Designing a pull-up banner shouldn't be difficult and in today's Lightning Print's blog, we will be sharing with you 4 simple tips for designing a pull-up banner. Follow our simple tips below and you will be in the perfect position to get the most from your pull-up banner. 
Behance
Design Tip 1 – Keep key information at the top
Use the top of your pull-up banner to display your brand's logo, call-to-action or any pertinent information. Why? Often, it's the first place that new viewers will look at. It is important to have your main message at eye level so whether this is your company slogan, an image of a product or your website, it is most likely to grab someone's attention as they walk past it. 
Design Tip 2 –Think left to right
We are used to reading from left to right and from top to bottom. People scan and read banners in the exact same way. The difference is that the time spent on reading a banner is much less, so keep words to a minimum by only focusing on truly relevant information. More information can always be provided by your sales team or associated brochures and name-cards.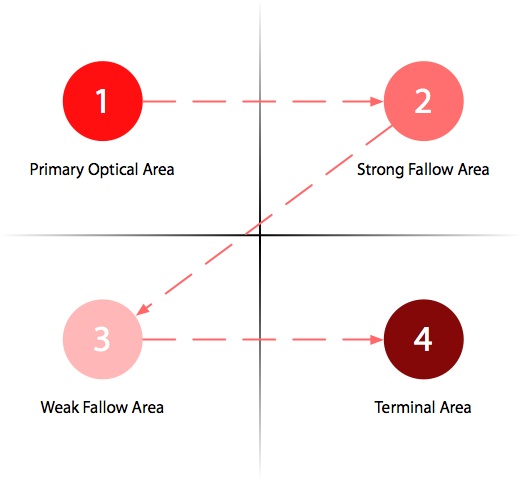 CXL
Design Tip 3 – Consider Using Different Colours and Sizes 
Colours can help to make you stand out but they must tie in and work well with the existing colours you have. It is also important to consider the impact of background colour of your roll up stand in relation to text and images. 
Here at Lightning Prints, we offer pull-up banners in 2 different colours (black, silver) and 2 different pull up banner sizes (62cm x 170cm, 85cm x 200cm). Perfect for placing beside your booth or by the door, we help you save more by replacing designs and reusing the banner system you have. 
Design Tip 4 – Have A Single Key Message 
Deliver your message succinctly. If you have a powerful company tagline, this might be a good place to start. Single words can be highly impactful on a well-designed banner and help to convey the essence of your message without taking up a lot of space.
To find out more about Pull-up banners, you can read our guide on How to Create Your Own Pull-up Banner using Canva and Pull-up Banners Design and Sizes for your Business Needs!