Marketing Essentials for Your Online Shop
In present times, it seems that online shopping has become more of a necessity than ever while we adjust to the "new normal" of running businesses post-pandemic.  You may have done your research on what it takes to run an e-commerce business; but, what about the tools needed to help elevate your brand? Thankfully, there are a number of printed marketing materials that can help in the running of your online-based shop.
In today's Lightning Prints blog, we share with you the different marketing materials you'll need for your online store, and how they can be used to establish brand identity and long-lasting clientele. 
Product Labels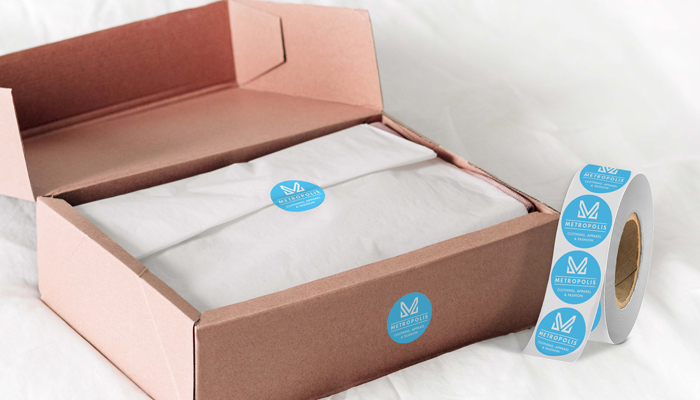 Want to create a professional look that customers can trust? Our
custom sticker labels
can
highlight
both the
quality
of your product and store. Sticker labels on your merchandise is a
simple way to brand
and
save money
until you're comfortable with investing in branded packaging. Even if you don't end up investing in branded packaging, product labels can maintain the same effect, and might be
a better investment
in the long run. This is especially true if your branding structure allows you to play around with concepts and colours. Printing different variations of branding
sticker prints
, for the sake of variety, even holiday-themed ones, can be proven to be
cost-effective.
 You can get our premium quality
custom sticker prints
at prices for as low as $8.
---
Packaging Inserts: Postcards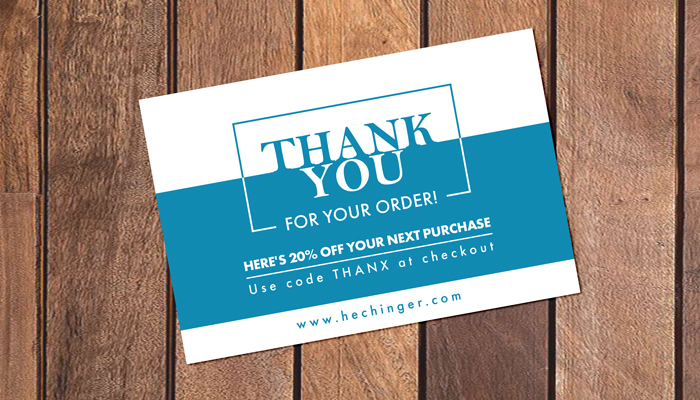 Postcards as we know them have gone solely from single page mailers to a product that can be used in countless ways. You can include a thank you postcard inside each package to show your appreciation for your customers, who have put their trust in your store and products. We've seen businesses utilising postcards in their shipments to customers with some of the following variants: a personalised note, a product information card, or a promo offer. Having a thank you card for their next order will go a long way. If they like the first product they purchased from you, they will be more inclined to reorder from you again if they have an exclusive discount code to use.
If you are in need for packaging inserts, do drop us an email at cs.lightningprints@gmail.com or call us at 8874 2567.
---
Business Cards
Business name cards are the smallest and arguably the most effective printed marketing tool out there to this day. Including a business card in the packages you send out to your customers will give a more personal touch to the transaction. They act as professional reminders about your business and include all pertinent details anyone would need to contact you and begin a customer relationship. Additionally, we've seen this tool used in much less conventional and more creative ways.
For instance, business name cards can be used as loyalty cards, so that you can reward repeat business with a special gift or discount – and your customers can keep your business name, logo and contact in their wallet or purse. With this savvy promotional piece, you'll be able to increase revenue from returning customers.
If you're limited with packaging space, you can even use a business card as a packaging insert that includes a short thank you message and promo code. The possibilities are endless.  
---
Promotional Stickers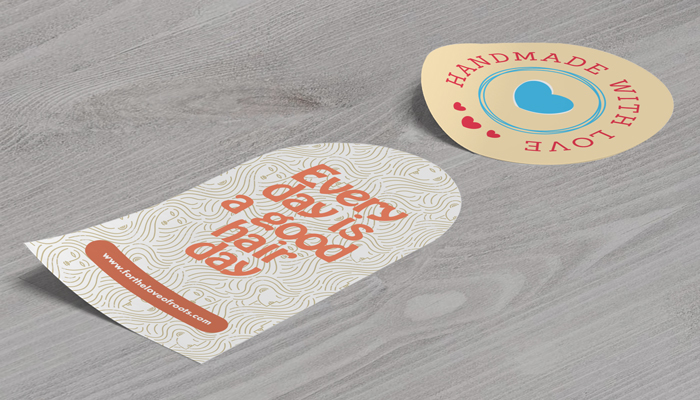 If you've ever placed an online order from brands that have a heavily marketable presence, brands such as Vans or Supreme, then you've probably received a promotional sticker print or two in your packages. Even if you don't have any long term goals of becoming the next big brand, it's a good idea to use some of the tactics that these companies use to market their identities. An easy step towards making any brand memorable is by creating sticker prints that make your brand stick. Stickers are a friendly promotional tool — with the right kind of design or message that ties well with your brand, an attractive sticker print will likely be pasted on visible exteriors such as a laptop cover or a hydro flask. Your brand can attract a wide variety of eyes purely based on aesthetics, thus promoting your brand. 
Flyers/Leaflet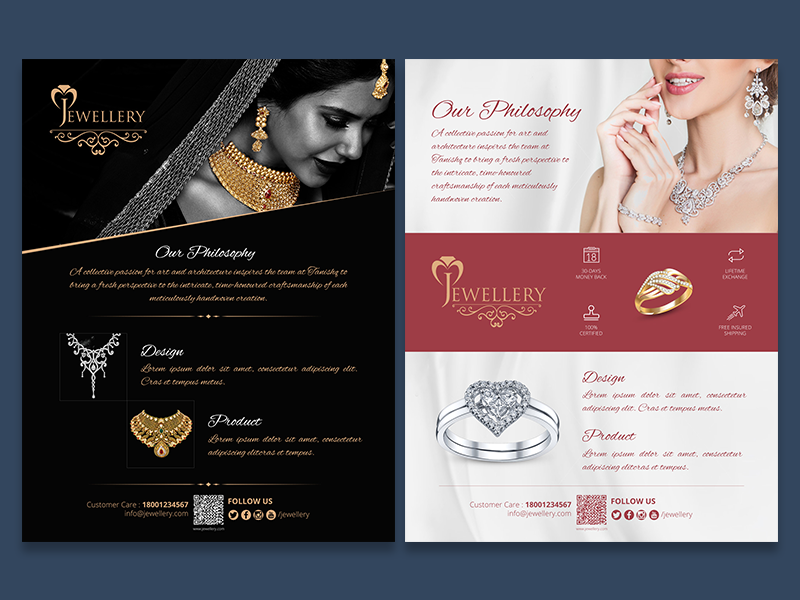 Flyers can be used for a multitude of different projects. Whether the intention is informational or editorial, whatever you choose to print is intended to reflect the essence of your brand. For example, say you have a jewellery store and you had like to showcase your pieces – you can do so in an informational way by giving a bit of a backstory behind each piece in your collection, or you can display your gallery. Either way, the intention is to interest the customer in something that they might not have noticed as they were browsing and shopping on your website. This piece of printed material has the potential to allow customers to revisit the interest of purchasing other products because they have seen it through a different lens, rather than just on the shopping feed of your store.  
If you are in need for flyers, do drop us an email at cs.lightningprints@gmail.com or call us at 8874 2567.
Final thoughts
For small businesses, understanding the benefit of custom marketing materials and how they play into long-term business success is important. Each component plays a crucial role in creating notoriety in the market. Now that you have this marketing materials list, get to work and make a splash with your new marketing print essentials!
Have questions about print material or custom designs? Get in touch with us and we will see if we can best advice you on which course of action to take
Our in-house production team is here to help! Email us at  cs.lightningprints@gmail.com or call us at 8874 2567 or fill up this contact form here!
Til next time, cheers!