Classy Ways to Use Stickers on Your Packaging
While stickers are fun to play with, they are also an all-round marketing tool for businesses out there. Year in year out, companies print custom stickers and labels for their products, packaging, marketing campaigns, goodies and swag, and more.
At Lightning Prints, we offer a variety of stickers to fully help your brand grow, whether it is die-cut stickers, kiss-cut stickers or custom stickers. Whatever you need, we've got your sticker printing covered! Here are the ways to elevate your brand experience without breaking the bank. 
Product Label
The sticker print is an integral part of the packaging. They serve as embellishments to add character and class to your product so that people will be more enticed to buy them. Adding a sticker print or label also helps you display your business name and contact information prominently, so customers can reorder or have a quick reference for referrals. There's no need to add the extra expense of printing on the cardboard boxes!
Box Seal 
Do you run an e-commerce website? We suggest subbing in kiss-cut stickers for regular tape on your mailer box to get a label-like look. These can be made in your company's logo or any other custom design reflecting your brand. Not does it keep all your contents safe and intact, it also ensures lots of other people can see your logo, thereby increasing brand exposure.
Tissue Seal
Some products lend themselves to being wrapped in tissue before being packaged in the final box. If you just put tissue in there, you are wasting a valuable opportunity to attract further attention to your brand. So, consider using die-cut stickers to seal the tissue. It will look a lot more professional and offer an air of luxury, even if it is a highly cost-effective approach to impress your customers. And the more you impress your customers, the easier it will be to build loyalty.
Get custom QR codes printed as stickers and add it to your eCommerce package to your valued customers.  QR Code on sticker prints and labels bridges the gap between the physical and online experience. It connects your audience with your online content, such as your website or social media, or enhance their engagement with your business and product. You can use these stickers to direct the customers to your website or to give them special discount coupons and offers.
Instant Promotional Products
If you're interested in creating some promotional products for your business, but don't have a big budget, stickers are a great option. Whether you want to announce that there is 20% off products or promote a '2 for 1' offer, a bright round or square label can create awareness.
Personalised Message Inserts 
Sometimes all it takes is a simple "Thank You" to let your customers feel appreciated. Adding a personalised touch to your packaging with a short message will help you make a great impression on your customers. This is a great idea for products people order regularly because it gives you a great opportunity to stand out and impress your customers.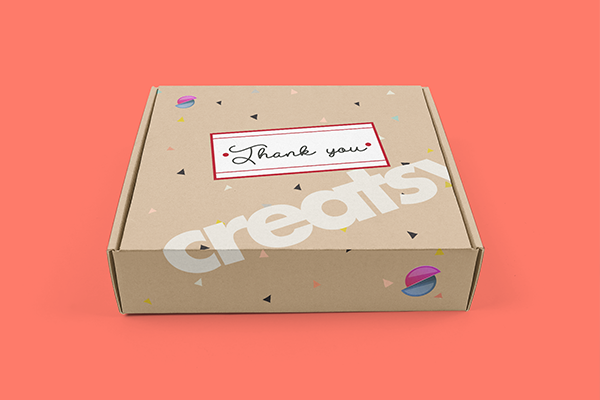 Product Information Labels
Aside from logos, stickers can be great tiny information givers. They are usually seen on products that require information in a small area of their surface, barcodes and nutrition facts for example. That is where roll labels are used as they are cost-effective and can be printed in bulk.
Reusable Packaging
If you've designed your packaging for people to throw away, then you are wasting an opportunity. A great way to get people to increase brand exposure is by offering reusable packaging. Things like paper bags that people can reuse are great options. And all you have to do is attach a die cut sticker to make it look professional and introduce other people to your brand.
Freebies
Including any kind of surprise freebie with a good or service is an absolute guarantee to brighten a consumer's buying experience and increases your chances of gaining returning customers. No matter the size, a simple custom sticker of your business logo or motto placed on any kind of freebie reminds customers where they got their freebie with every use and serves as a reminder the next time they need to stock up on your service.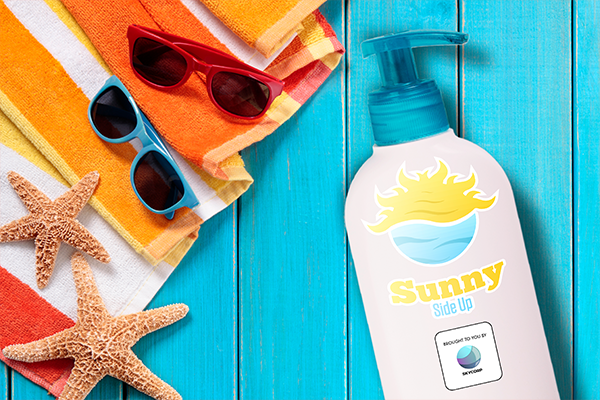 Conclusion
As you will have understood by now, there are many ways a business would want to print stickers and labels. They're an awesome marketing and brand awareness tool. Which is why we at Lightning Prints offer a wide variety of high-quality and affordable stickers to customers.
On our website, you can choose from a wide variety of sticker types: transparent stickers, waterproof stickers, decal stickers, vinyl stickers and mirrorkote stickers. Each of these can be ordered in either round shape, square shape, or custom shape (you tell us). You can have a look at our full sticker range here.
Need help getting started or don't have a design? We can help! Call us at 98267596 or email us at ask.lightningprints@gmail.com or fill up this contact form here!
Til next time, cheers!