All You Need To Know About Custom Sticker Printing
Custom sticker printing add a great deal of value to your product packaging, so there's no reason why you shouldn't use it! If you're looking for creative ways to boost your brand's visibility, we suggest using them (a micro-moment marketing stunt) to spark interest. 

At Lightning Prints, we opt for the highest quality material and printing methods to ensure to help you achieve what you desire. In today's blog, we will delve into how Lightning Prints' custom stickers can boost your branding in 2022. 

Read till the end for 4 tips on how to create and print sticker designs that stand out and 3 uses for custom sticker printing! 

How can Custom Stickers boost Branding? 
Custom stickers can aid in visually representing your brand and they can become a symbol that triggers the values associated with your business. Not only is it a cost-effective way to enhance your packaging, the variety of options and shapes we offer can help you differentiate yourself further from your competitors! 
Thinking of creative ways to use your custom stickers? You can check out our blog on 'Classy Ways to Use Stickers on Your Packaging' for more ideas!
4 Tips on How to Create Better Custom Stickers and Print Sticker Designs

1. Play with Shapes

Square and circle is the most common choices when it comes to design stickers. These sticker shapes are the basics and are capable of conveying the important message you wish to deliver for printing stickers. 

Stickers and labels add to your brand story and overall experience in a quick and simple way. Want to garner more visibility for your brand? You can opt for different and unique shapes as well! Here at Lightning Prints, we offer beyond conventional shapes and have different sticker materials available for you to select. 

2. Opt for a Good Sticker Material

We know a custom sticker is only as good as its material. Like the 2 materials we use, Waterproof Synthetic and Transparent tearproof waterproof, we set out to find the highest quality to offer. 
Both comes in gloss or matte surface so you can pick the one that best suits your needs. Read on to find out the difference between the 2! 
3. Pay Attention to the Finishing of the Sticker 
How does a glossy or matte finish look like? 
A glossy finish will come with an ultra-smooth, shiny appearance. Whereas matte paper gives off a duller, more subtle finish.
4. Match Colours with your Brand
One of the most important parts of labelling and brand visibility is colour consistency. Choosing the right colour system is the first step in creating a beautiful label! Opt for striking colours to attract attention! Print your custom stickers according to your business guide or logo colours. 
We have the tools and expertise to develop high-quality custom sticker print labels with your specific needs in mind! Ready to embark on this together? Contact us at lightningprints@gmail.com or call us at 8023 6458 to get an instant quote right now. 
3 Uses of Custom Sticker Printing 
1. Packaging
Various kinds of stickers can be used in various occasions and products. Whether it's on paper bags, plastic boxes or wrapping gifts, it catches customers attention in an easy way. 
2. Product Information Labels
Aside from logos, stickers can be great, tiny information givers. They are usually seen on products that require information in a small area of their surface, barcodes and nutrition facts for example.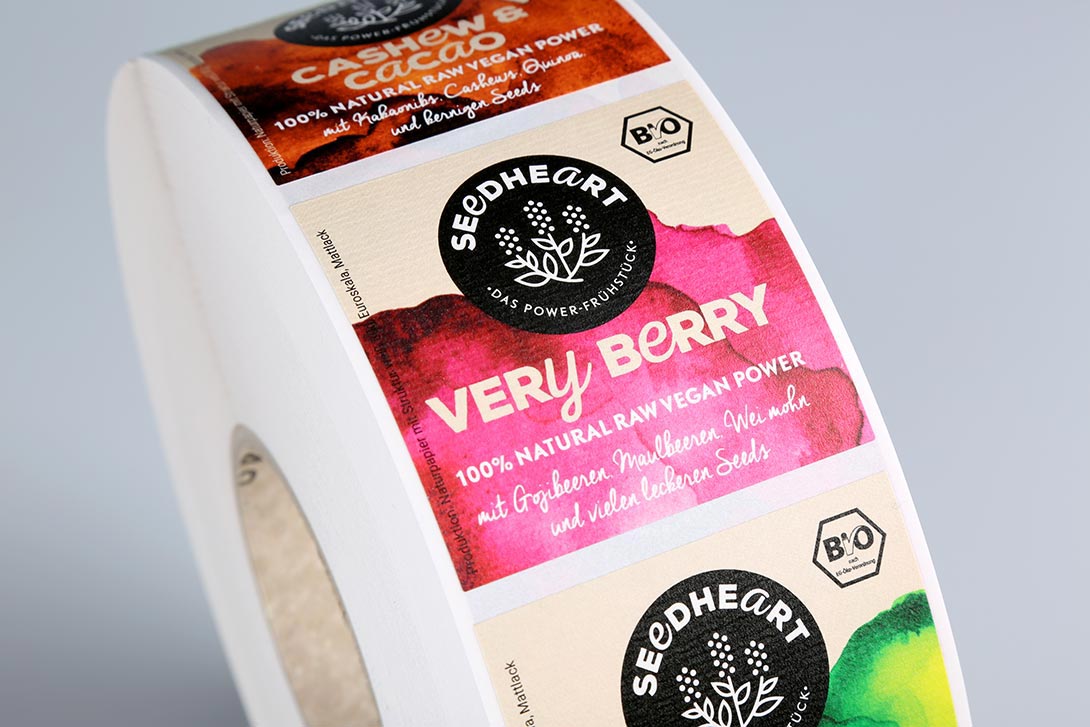 3. Information
Stickers can act as an informational piece on tables and guide people around.