8 Brilliant and Useful Foam Board Sign Ideas
Foam Boards are affordable, lightweight and incredibly portable, so it's not surprising that both small and large businesses use them to target passersby and local customers.
Thanks to their versatility, foam boards can be used for countless promotional and practical applications. We thought in today's Lightning Prints blog, we'd share some creative ideas on how you can use and display our unexpectedly brilliant foam boards printing in Singapore!
---
Home Business
There are many advantages to have a home-based business such as a home spa service. But don't miss out on the steady foot traffic you would get in a more traditional retail environment. A well-positioned foam board sign can help capture new customers by appealing to anyone driving by as well as your neighbors and their visitors. If your estate allows it, you may even want to put a sign or two at the void deck, lift lobby or house gate.  And, unlike large pull-up banners or window decals, foam boards are easy to remove and store when you're done for the day.
Raise Awareness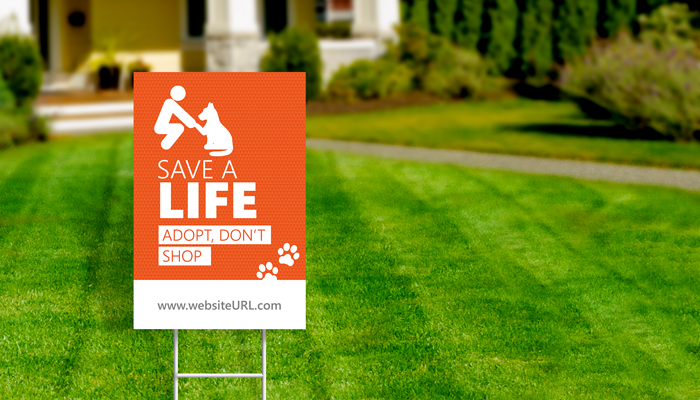 A prominent foam board sign is perfect for drawing attention to an important issue or cause. Invite others to join the movement by featuring a compelling but concise summary of the subject on the signs. Make sure to include a website or phone number for anyone wishing to get additional information.
Parties & Weddings
Add a little extra flair to your next gathering by ordering a personalised foam board sign! Whether you are hosting a birthday party at your house or a grand wedding at a church, a crisp, beautifully design foam board makes it easier for guests to find the right location. Depending on the size of the event, you may want multiple signs directing people toward the food stations, seating arrangements, and restrooms.
Now Hiring
If you need to ramp up your hiring, order custom "For Hire" foam board signs to speed up the process. They will have more visibility than a generic window sign and you have full control over the text. In order to save even more time, include any non-negotiable requirements, such as minimum age or experience needed.
Tradeshows and Conventions
Foam boards are commonly printed for events, trade shows and conventions. You can display them by mounting on walls, putting it up on a clip stand or easel stand. When it comes to directing large crowds, informational foam boards are worth their weight in gold. Attendees will appreciate prominent signage pointing them to important areas such as registration, parking, tradeshow booths, floor directory and ride-share pickup.
Events and Photo Booth
Foam boards are also popular when it comes to printing props for photo booths. Be it a photo booth at a birthday party, music festival or a carnival, you can have your fun in designing a wide range of quirky props. You can even design cut-outs of popular social media platforms such as Instagram or Facebook.
QR Code Table Top Display

Bring this timeless marketing tool into the smartphone age with a QR code! You can use a free online QR generator to create a code to print on your signs. Link the QR code to a specific web pages, payment sites or wifi connection so you're able to track the sign's effectiveness.
Fundraiser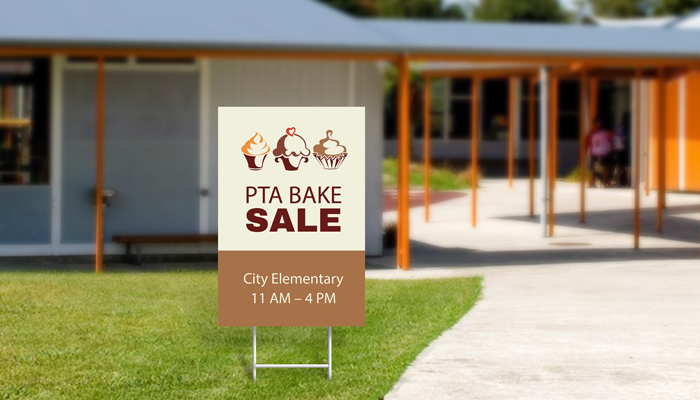 Make your next bake sale or car wash a success by planting a colorful foam board sign on every corner surrounding the schoolyard or carpark. If this type of fundraiser is an ongoing or annual event, the yard signs are easy to remove and store until the next season!
 Final Thoughts
Hope you took away something from Brilliant Foam Board Ideas. Whether you are looking brand your business, jazz up your event space or create an amazing store front for your retail shop, you should be considering Foam Board Prints. At Lightning Prints, we provide a professional and budget-friendly printing service with a quick turnaround time. Print foam boards of any size, and shape for any events, there is no limit to your imagination!
If you need us to design for you, kindly get in touch with us via email at cs.lightningprints@gmail.com or call us at 8023 6458 or fill up this contact form here! Turnaround times will vary on the complexity of the design.
Head over to our Foam Board Prints page to place your orders today! 
Till the next one, cheers!