What is the Correct Resolution of my artwork?
Print resolution can get very technical very quickly, and sometimes it feels like it's not worth getting in to. But it is. To help you navigate the confusing world of print resolution, Lightning Prints is here to offer you a guide to printing your artwork in the correct resolution.
1. What is Resolution and why is it important?
Resolution is the term applied to the quality of image/graphics that is usually measured in DPI (Dots Per Inch). It is important in printing as artwork that isn't at the correct resolution can cause to pixelation or blurring.
You have no doubt heard yourself say 'It looks ok on my screen, why won't it print ok?
The answer to this is that: A computer screen will only show 72 DPI (dots per inch), whereas on a printed document you will see 300 DPI (dots per inch).
What is Dots Per Inch (DPI)?
Images and graphics are made of lots of dots (pixels) and this is technically known as a Raster Image. Dots Per Inch is the measurement which specifies how many dots there are within that area. The more dots per inch, the higher the DPI, the higher and more detailed the image resolution. 
Example between 72 DPI and 300 DPI:
Usually it is difficult to show the difference between the two resolutions on screen (for the reasons outlined above), but shown above is two graphics – one 72 DPI and one 300 DPI, scaled down to the same height. The text on the right with the lower resolution is clearly more fuzzy and will print that way.
2. What is the best resolution for printing?
One of the most common "recommended", "best" or "standard" resolutions you will hear about is 300 DPI. While this is usually a great resolution to print at, it is incorrect to immediately jump to the conclusion that this should be used for all print jobs. In some circumstances, this may be a much higher resolution than it needs to be and in others, it may be lower. Ultimately, the best resolution for printing comes down to two main factors – expected viewing distance and what it is you are printing. 
Expected viewing distance is the most important factor in determining what resolution you should print at. A general rule of thumb to follow is the closer the expected viewing distance, the higher the resolution needs to be. 
For example, say you are wanting to print some business cards. When people look at your business cards, the majority of the time they will be holding it in their hand and will view it at about 10-30cm from their eyes. This tells you that you will need to go with a higher resolution. On the flip side, if you are printing a large poster designed to be viewed from a long distance, you can get away with a much lower resolution. Here is a table to give you some recommended resolutions to print at based on viewing distance:
3. How do I check the print resolution of my image/artwork?
You have an image that you want to turn into an outstanding sticker, banner or sign. Great! So how do you determine how good that image is going to look when printed? There are two things you will need to note.
A. The pixel dimensions of your image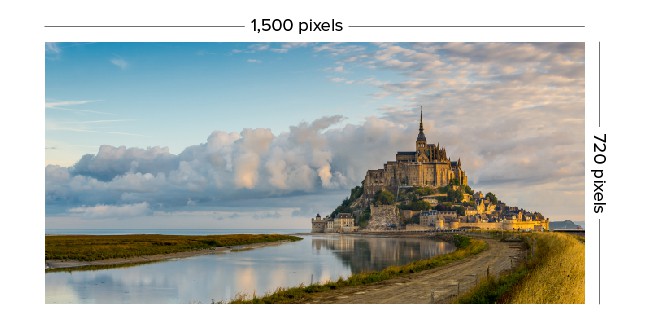 B. The physical size of the photo or artwork you want to print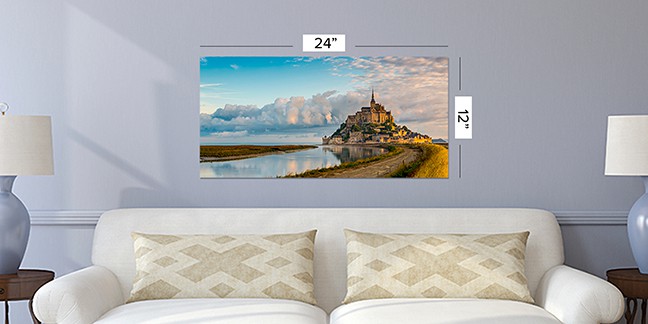 If you are not a designer then the quickest and easiest way to check your resolution is to zoom in on your document. We recommend zooming in at around 300-400% as this will allow you to see the level of detail that will print.
There are several ways you can find out the pixel dimensions of an image:
On your Android – All you all you need to do is select an image in your gallery and view the details of that image (usually contained within the 3 vertical dot menu icon). Here is how you would find it on a Samsung Galaxy S10: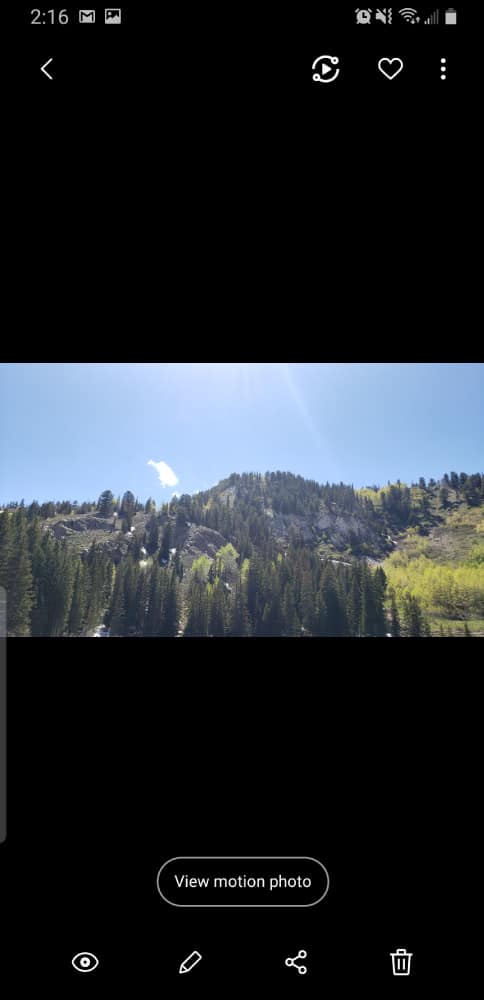 Click on "Details"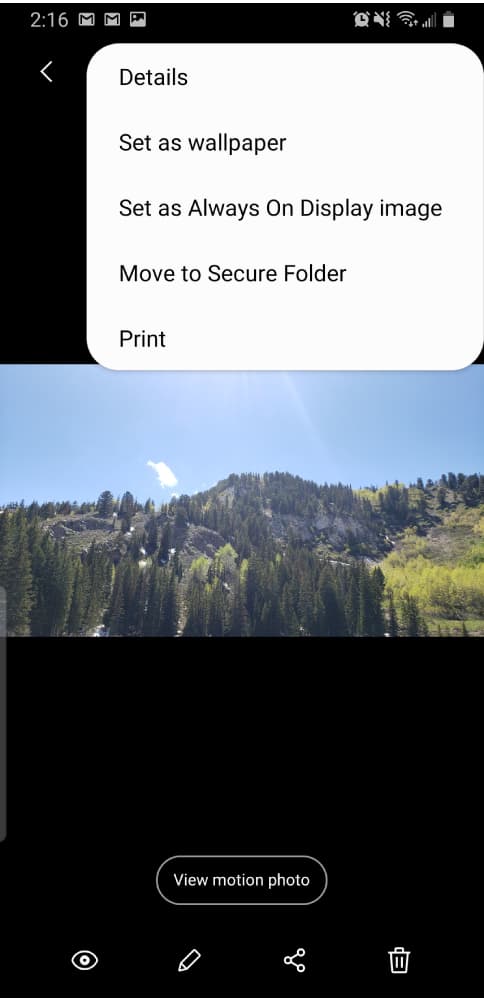 Here you can see the dimensions of the image (labeled as the resolution).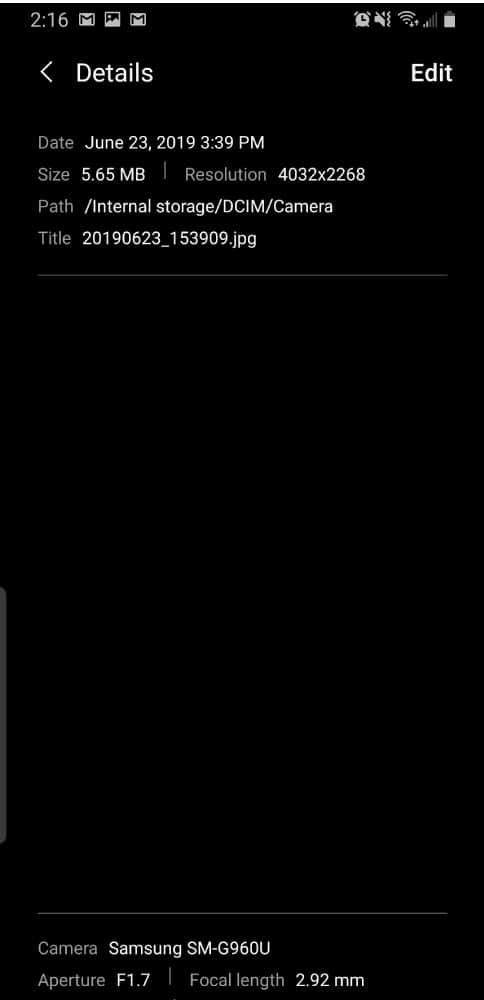 On your iPhone – For iPhone, you are actually unable to directly see the dimensions of an image. You will have to export your photos to some other device or use a different photo viewing app to see the dimensions. 
On your PC – To find the dimensions of an image you have stored on a PC (running Windows 10), follow these steps:
Open up your file explorer and find your image. Right-click on the image and click on "Properties".
Click on the Details tab in the window that pops up.
You can now see the dimensions of your image.
On your Mac – To find the dimensions of an image you have stored on a Mac, follow these steps:
Open the Finder application and locate your image. Right-click on the image file and click on Get Info.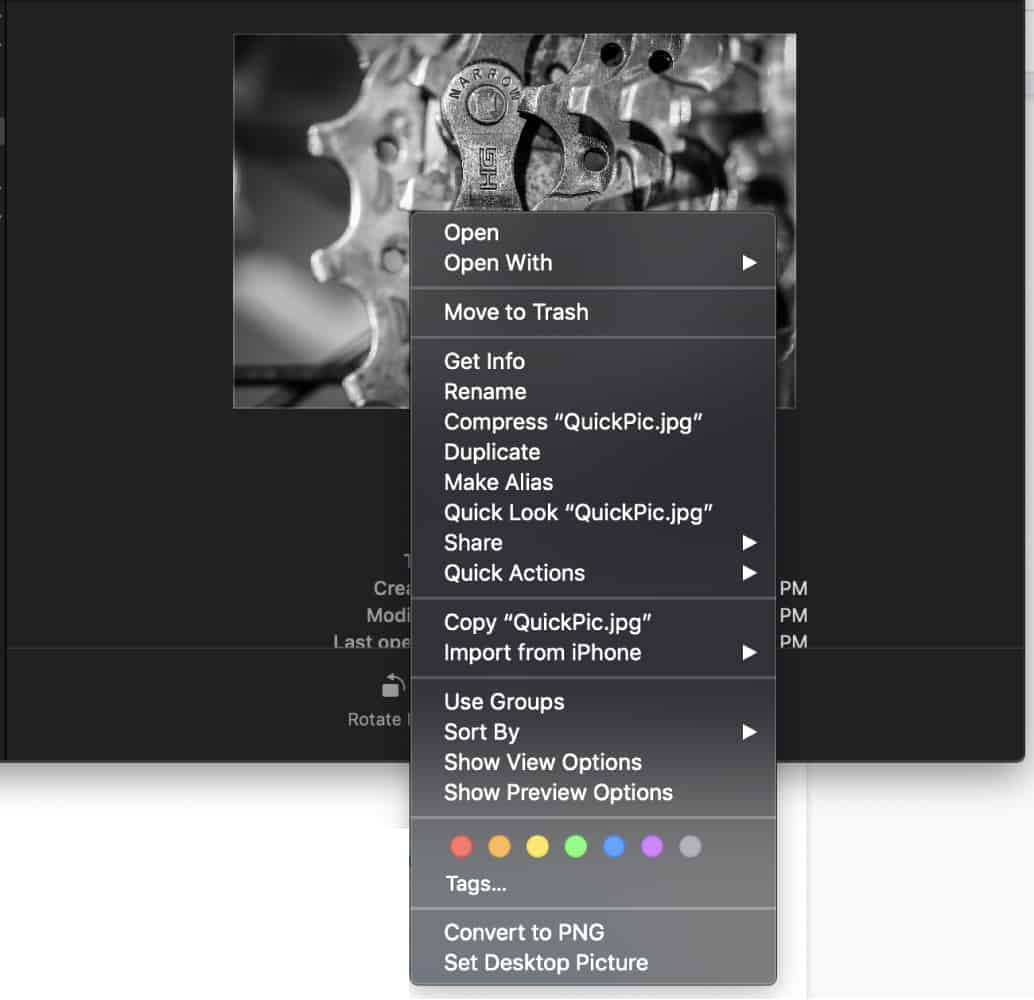 In the window that pops up, click on More Info.

 You can now locate your image's dimensions.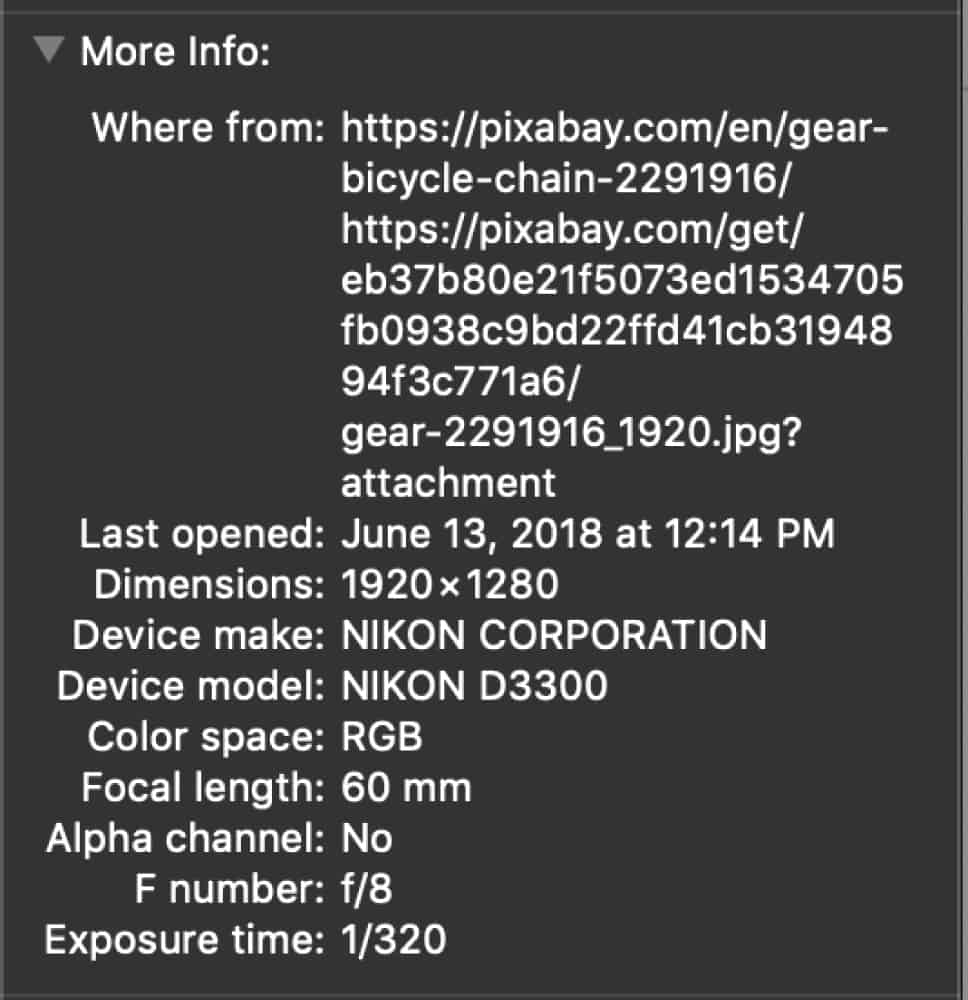 To make it easy for you to check the right pixel dimensions for the size and product you are looking to print for, we have come up with the table for optimal image resolution. Hope this helps anyone who can't get around the idea of image resolution!
List of Resolution for Lightning Prints' Print Types
4. How to ensure the resolution image/artwork file is high?
So how do you get an image that is large enough for your needs? Let's look at some do's and don'ts for getting a high-resolution photo:
Do
Have your Photos Taken directing from Your Phone or Digital Camera
Without a doubt, the best place to get images that will result in a high-resolution print is directly from the source that created the image. However, not every camera is the same when it comes to creating images. This is where megapixels come into play. One megapixel is about one million pixels, meaning that for every megapixel in a digital image there are one million pixels making up that image. 
The higher the megapixel count on a camera, the higher pixel count in the images created by that camera. Therefore, if you want high-resolution photos you will need to use an image that was captured from a camera with an adequate megapixel count. 
Don't
Download photos from social media or Whatsapp
Facebook & Whatsapp has all of my great photos, so I can just pull one from there and I should be good to go, right? Wrong! If you want to achieve a high-resolution photo, avoid using downloaded images from social media or Whatsapp. Every time you upload an image to a social media platform, they are compressing that image into a much smaller file size for storage management purposes. You may not notice the difference in quality when looking at the image on your phone or computer, but if you were to download that image and use it to print a photograph, the loss in quality would immediately be noticed. 
Download photos from websites
One of the main goals for websites is to achieve maximum speed and performance. As a result, images used on websites are generally the smallest and lowest quality they can be in order to decrease load times. As with images from social media, these images might look great on the website, but if you were to download them and used them to print, the quality would not be high enough to achieve a high-quality print. 
Use screenshots from Your Computer or Phone
If you can't download images from social media, websites or Google Images, then how about just taking a screenshot of the image and using that? Another big no. The screenshots taken on your phone or computer are created at very small pixel dimensions and will also result in a low-quality print if used.
5. How can I fix low print resolution documents?
Upon checking the document's pixel dimensions, you will find the following scenarios:
1. The document is the right size in pixels and looks fine.
No worries, your document should be right the resolution!
2. Part of the document is looks fine, the rest of the document is low resolution.
There are a few options you could choose to do (as below):
Replace

 the  logos / picture / images that are low resolution with higher resolution replacements. You could ask your graphic / web designer for higher quality images or you could use stock image sites like Unsplash, Pexel or shutterstock to source high quality equivalents. For logos, you could search the web for free vector templates.
Resizing

 the image or logo to a smaller size so it doesn't appear as pixelated / distorted. Again use the 400% rule of thumb to check.
Rebuilding

 the document from scratch. This is the most complex and expensive option, and unfortunately most pictures cannot be rebuilt. Logos and designs can be rebuilt, however this is an expensive process. However, we are happy to waive off the design fee
3. The whole document is at low resolution.
This could be for a number of reasons, usually depending on the software you have used to create the file. Some frequent cases of these issues occur when saving a Word document straight to PDF, or having incorrect export settings on Adobe InDesign, Adobe Photoshop & Adobe Illustrator.
Solving this problem can be quite simple, all you need to do is change the options you are offered when saving your document. Resolution options should be set to 300 DPI and, if you have compression options, these should be set to the maximum.
Conclusion
Hopefully this blog has highlighted the importance of ensuring that your design or image has a good resolution. By following the tips that we have set out, you can ensure a satisfactory outcome for any printing job!
Have questions about print resolution or custom designs? Get in touch with us and we will see if we can best advice you on which course of action to take
Our in-house production team is here to help! Call us at: 98267596 or email us at: ask.lightningprints@gmail.com or fill up this contact form here!
Til next time, cheers!