How to use Pinterest to Gain Inspiration For Business Ideas
Are you running your own business, but often find yourself stuck in a creative rut? We creative people at Lightning Prints even hit roadblocks along the way! That's when Pinterest comes to the rescue. Pinterest is a website platform for inspiration for both personal and professional use, which is why it's a great tool for businesses just starting out or are in need of a refresh/revamp. 
In this blog, we'll be talking about specific categories, such as typography and web design, and how you can use Pinterest as an inspirational tool to elevate your small business.
---
Typography
Branding isn't just for large corporations. In fact, it's a vital piece in building any type of business. Start by coming up with a vision of what you would like your brand to look like. Essentially, you'd want to create a "brand book" or a style guide so that when you design anything for your business, it's always clear, concise, and distinctive. You have to start somewhere, right? Start with typography. Whether you're trying to create a logo or change your old one up, you'll find so many boards of typography inspiration on Pinterest to get your creative juices flowing.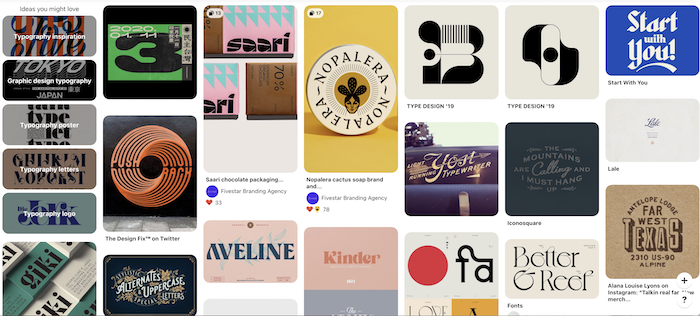 ---
Colour Palettes
Like typography, a colour palette is one of the defining factors of a brand. Pinterest is the perfect place to look at colour combinations and see how they work (or don't work) together.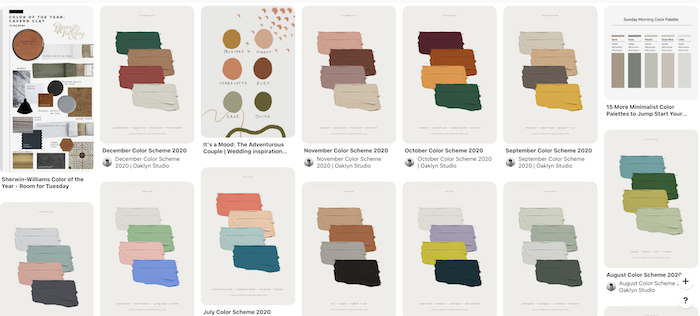 ---
Product Photography
If you plan on having a website and social media to sell and advertise your merchandise, which, in this day and age, is an absolute must, you will need appealing photographs of said products. Sometimes, coming up with concepts for product photography can be much more difficult than something like portrait photography, which is why we appreciate a good inspiration board to spark some creativity. On Pinterest, you'll find photographs of a wide variety of products, so whether you're selling perfumes, jewelry, electronics, or greeting cards, you'll find that your access to inspiration is limitless.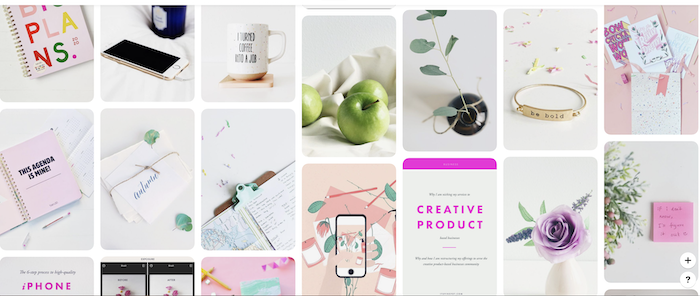 ---
Web Design
Building a website sometimes ends up being harder than it looks, and that could partly be because the initial vision isn't clear. Turning to Pinterest for examples of different website layouts could be one of the best decisions you'd make before hiring a designer. It's better to have some concepts in mind, even if you're just taking bits and pieces from different layouts and putting them together. The internet is virtually endless, which means the possibilities and inspiration for your own website are endless as well!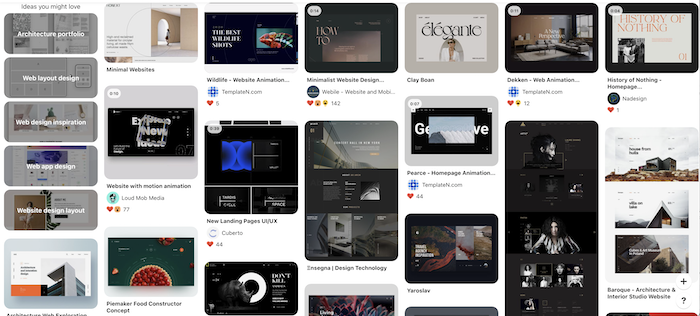 ---
Marketing
Even the experts could use a little extra inspiration & help when it comes to marketing. The best part about Pinterest is that it's not just a website for aesthetic pleasing photos. You'll also find a plethora of articles, videos, and info graphics filled with helpful tips on your desired topics. Search things like content marketing, social media marketing, small business marketing, etc. and you'll see what we mean.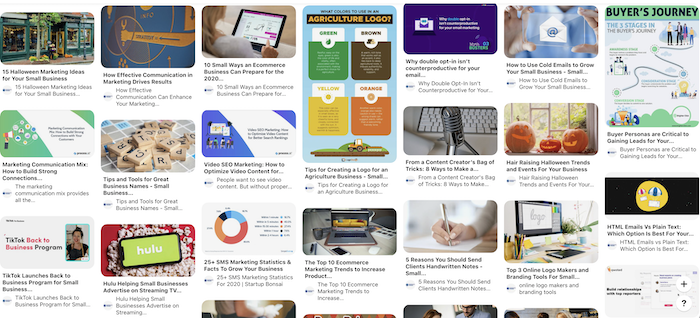 ---
Don't have a Pinterest account? Setting one up is extremely easy. The interface may look intimidating, but once you explore a bit, you'll get the hang of the flow of Pinterest in no time. Once you create your account, you'll be able to "pin" the things you find useful or inspiring to your own boards. You can even upload your own content.
If you need any more help with designing, feel free to call us, Lightning Prints, at: 98267596 or email us at: ask.lightningprints@gmail.com or fill up this contact form here!