Guide To Different Holiday Retail Displays
Hear that? It could be sleigh bells ringing — or it could be customers clambering throughout your store, soaking in the holiday sales and seasonal specials. This means more holiday spending, which translates to more opportunities for drawing business to your store.
And what better way to attract customers than to tap into the holiday magic with festive retail displays. Retail displays are especially important for driving traffic, promoting merchandise and maximising sales during the holiday season. While there is a lot of eye-catching competition, our retail display tips and ideas are sure to help you bring customers all year round.
Retail Display and Signage Ideas
There are plenty of retail signs and graphics perfect for the holidays. Explore the range of options below to determine which will help land you on your customers' nice lists.
Effective for converting window shoppers into purchasing shoppers! Our window/wall decals bring pops of holiday spirit to your storefront's glass/walls. Not only are they affordable, they are a highly customisable retail signage choice that can be easily interchanged to match the exact upcoming holiday.  Use them to announce limited-time promotion, flash sales, new product releases, sales specials and much more. 
2. Floor Graphics
Want to make it easy for your patrons to find your holiday section? Use our Large Format Stickers as floor graphics to guide your shoppers' experience, reduce the burden on store associates, and help improve overall sales.  Our floor graphic stickers are long-lasting and tear-proof, making it great for directing footfall, complementing point of purchase displays, organising busy check-out lines and reminding customers about social distancing rules. 
3. Pull-Up Banner
When you need to attract attention from a distance, our pull-up banners can help you turn heads. Our banners can go up to 2 meters tall and it is their huge size that makes them the ideal choice for standing out on busy streets, where storefronts shoppers may have difficulty spotting while driving or walking. These graphic displays are great for indoor and outdoor use, making them versatile marketing tools. Made from weatherproof and durable material, they can be reused multiple times. 
4. Foam Board
Want a way to drive additional sales near the checkout? Use our foam boards as holiday point of sale (POS) displays. They can be used to make your commercial atmosphere more upbeat or to promote upcoming seasonal sales and new merchandise. They are especially powerful when set up at your registers, or placed strategically near products throughout your storefront.
Our foam boards are versatile and can be cut into any shape, making it get great for 3D cut-out signage that will catch the attention of any passing shopper. For best visibility, you have the option of hanging your foam board posters using eyelets. Finally, they make great photo booth props for in-store events. Customers will have fun snapping group pictures and selfies using foam board props, remembering the unique in-store photo-taking experience and tying it to your brand.
5. Posters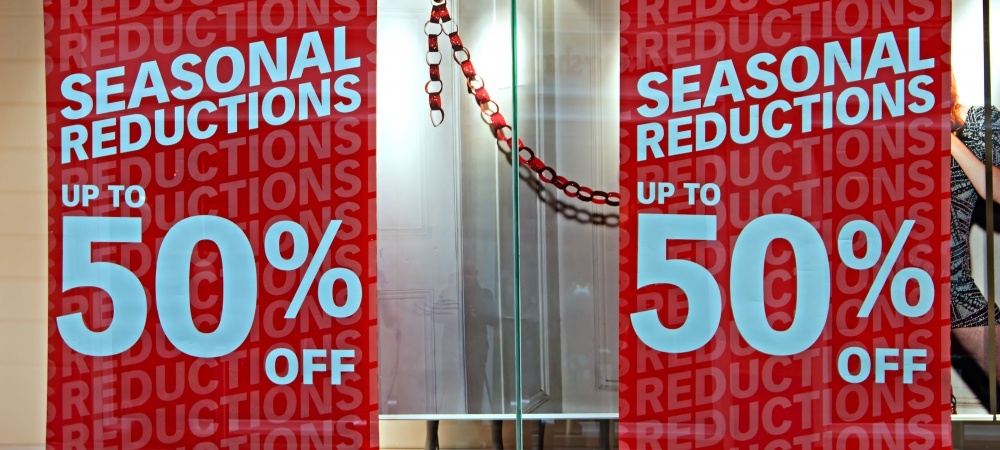 When you like the idea of having displays with some mobility, or if you want to add holiday-themed images that you can re-use year after year, we recommend advertising with posters! 
They are an economical and effective way to display what your store has to offer this season and to promote your special message. There's a myriad of ways you can choose to display them such as installing them into frames or wooden hanger frames for wall mounts. You can also suspend them from the ceiling for overhead signage or showcase behind storefront windows.
6. Acrylic Signage
For a creative twist on traditional poster signage, you can opt to frame your posters as Acrylic Signage. They're especially appealing when paired with ornamental Christmas lights, wreaths and other festive holiday decorations, turning your storefront into a glistening display and organically drawing in customers. You can even install LED lights behind your acrylic signage to ensure sign visibility at night and during inclement weather, which may hide or obscure unlit signs. 
Creative ways to help your sign stand out
1. Be Succinct
Reader-friendly signs use short, concise sentences to get their points across. Language is direct and pithy, relaying sensible amounts of information or, better yet, sticking with one and only one takeaway. The more you pack into a retail graphic, the less likely customers are to understand, engage and convert.
2. Add Lights
Lights are a staple holiday decoration that create a charming, approachable and warm atmosphere in both interior and exterior retail spaces. Plus, they help ensure your messages can be seen regardless of weather conditions and can even be worked into your store's larger holiday decorative set up.
3. Tweak content towards locals
With a lesser influx of foreigners coming to Singapore, locals end up making up the main bulk of your customers. Playing up local content will help in grabbing the consumer's attention and increase brand recall. For example, making use of Singlish, promoting symbols of Singapore (the Merlion), or Singapore pop-culture references (BTS or Phua Chu Kang).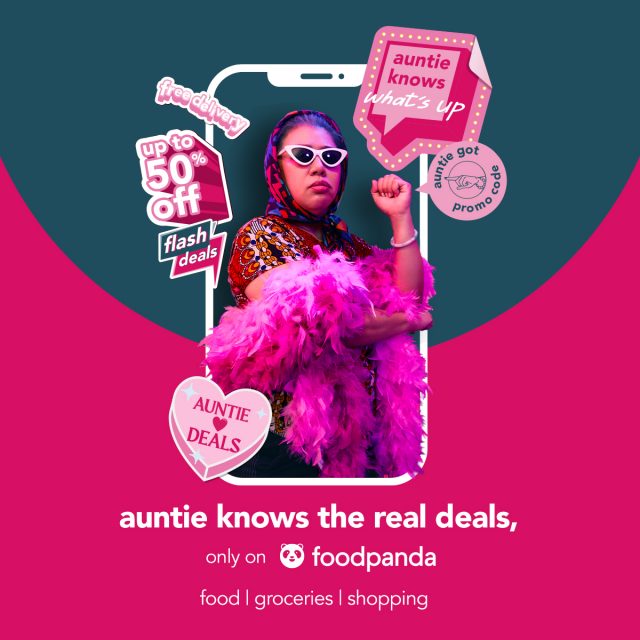 This is effective in garnering followers and patrons because consumers will regard your brand as more trustworthy and relatable. If that wasn't enough incentive, it can also break down the growing consumer weariness around traditional sales tactics. By increasing brand recall and trust,  you can inspire repeat sales and loyal customers beyond the holiday season.
4. Connect the online and the offline experience
On your retail display, you should try to include your website and social media handles. This will help you point customers to online-exclusive store offers, thus pushing them to spend more. Conversely, you can use online marketing to push customers into your stores, by using an irresistible offer only available in-store.
You can also get in-store customers to connect to your digital platforms to boost your social media following or create user-generated content such as getting them to promoting your products on their social media feed. Finally, you can collect new subscribers for your mailing list through your retail displays by telling them incentivising them when they subscribe to you.
Final Thoughts
We hoped our guide has taught you how to utilise different kinds of retail display and signage to promote your business during the holiday season. With the right mix of displays and holiday posters, you can turn a standard checkout line into a revenue-driving machine.  We at Lightning Prints are ready to create a catalog of retail signage perfect for your holiday branding and promotional needs. To get started, contact us at: 98267596 or email us at: ask.lightningprints@gmail.com or fill up this contact form here!