Guide to Retail Signage: CNY Edition
With Chinese New Year (CNY) swiftly approaching, and it may be time to refresh your retail displays for the occasion. It is a lucrative time for brands to target the chinese audience and putting up CNY themed displays could attract you more customers and last you throughout February, while the holiday is still on your customers' minds.
If you're a retail store owner looking to refresh your signage for this CNY, it's natural to feel overwhelmed by all the different options. We've put together this helpful guide to give you an idea on how you can use retail signages to invite extra huat to your business this Lunar New Year!
Pull-up Banners
When you need to attract storefront shoppers from a distance, our pull-up banners can help you turn heads. Our pull-up banners can go up to 2m and it is their huge size that makes them the ideal choice for standing out on busy walkways. Our high-quality pull-up banners are durable enough to endure harsh weather conditions so you can feel comfortable reusing them for years to come. Use them to advertise best-selling products, limited edition products, and anything else that gives your business a competitive advantage.
As for design, you can incorporate a flashy red and/or gold colour scheme or include chinese characters like  "福" (luck), which reflects CNY's tradition and aesthetics. This will greatly appeal to the Chinese consumers.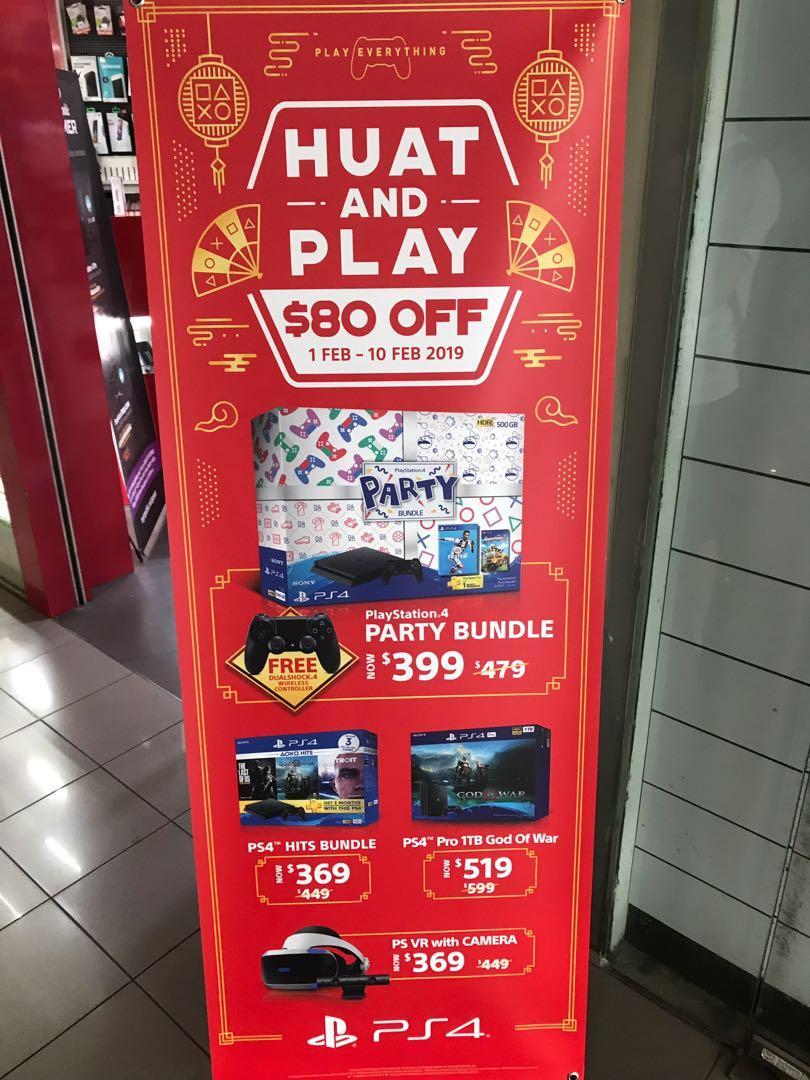 Poster Prints
When you like the idea of having displays with some mobility, or if you want to add CNY-themed that you can re-use year after year, we recommend advertising with poster prints! They are an economical and effective way to display what your store has to offer this season and to promote sales. There's a myriad of ways you can choose to display them such as installing them into frames, suspending them from the ceiling for overhead signage or showcase behind storefront windows.
For design, you can include the auspicious number "8" in your sales poster as it is synonymous with prosperity and wealth. This will greatly sway the buying decision of consumer and increase the propensity for spending. Our large format posters range in size from A1-A4 and have no minimum quantity requirement. With the right placement and design, you'll enjoy a great return on your small investment in no time!
Foam Boards
Want a way to drive additional sales near the checkout? Use our foam board as point of sale (POS) displays. Much like our posters, foam boards can be used to make your commercial atmosphere more upbeat or to promote upcoming seasonal sales and new merchandise. They are especially powerful when set up at your registers, or placed strategically near products throughout your storefront. Foam boards are the economical choice when you need to outfit a large department store or shopping center with professionally printed indoor signage. They are made from a lightweight foam core material, making these signs portable.
Floor Decals
Thanks to their high visibility, floor decals (large format stickers) make a powerful impression from the minute your customers walk through the door. They can be used to convey information about your brand, as decoration, or to guide people around the shop, plus they come in variety of shapes and sizes for indoor and outdoor use. Our large format floor stickers are long-lasting and tear-proof, making it great for directing footfall, complementing point of purchase displays, organising busy check-out lines. Suitable for different types of flooring, including wood, marble and tile.
Window/Wall Stickers
Effective for converting window shoppers into purchasing shoppers! Our large format stickers bring pops of CNY spirit to your storefront's glass/walls. Not only are they affordable, they are a highly customisable retail signage choice that can be easily interchanged to match the exact upcoming CNY.  Use them to announce limited-time promotion, flash sales, new product releases, sales specials and much more. Our large format vinyl sticker decals are made from waterproof and tearproof PVC material that can be removed and easily applied to any clean, flat surface (not just glass).
For design, you can incorporate CNY greetings in chinese characters or chinese symbolism such as this year's zodiac sign to play up on the CNY festivities. These bright and compelling designs which show reverence for Chinese traditions will be effective in increasing walk-in traffic to your store as it resonates with our target audience!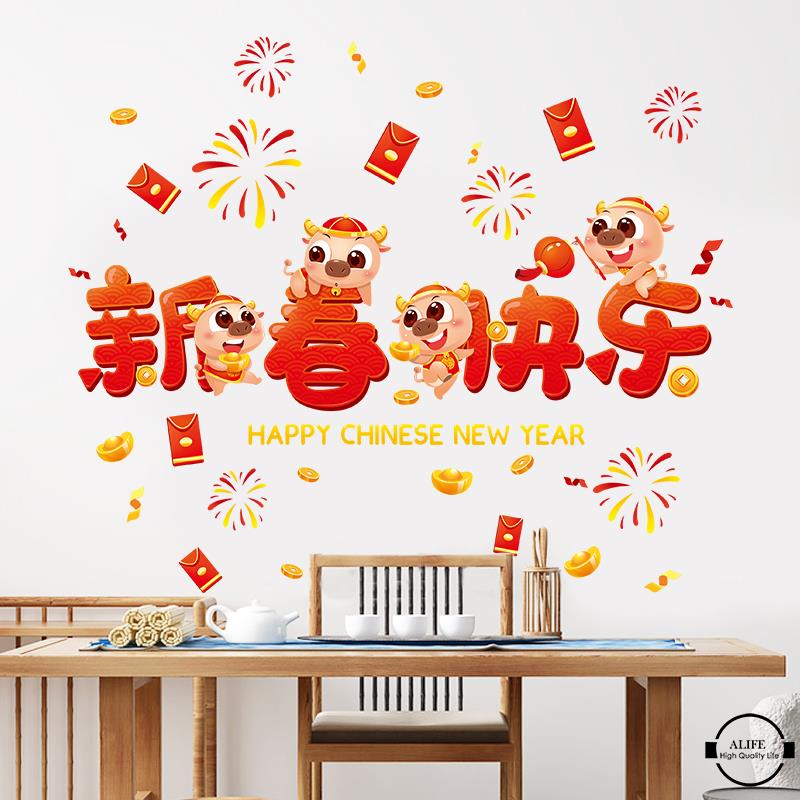 Where to get CNY retail signages?
We hoped our guide has taught you how to utilise different kinds of retail display and signage to promote your business during the CNY season. With the right mix of displays, you can turn a standard checkout line into a revenue-driving machine.  We at Lightning Prints are ready to create a catalog of retail signage perfect this CNY for your branding and promotional needs. Best of all, these come at affordable prices and won't eat too much into your ang bao fund.
To get started, contact us at: 98267596 or email us at: ask.lightningprints@gmail.com or fill up this contact form here!