4 Things To Consider When Designing Roll ups Banner
Roll ups Banner are a good way to showcase your information at trade shows, exhibitions and other outside venues and shops etc. With limited space, it is important convey your message thoroughly through designs. Today with Lightning Prints, we will look at 4 things to consider when designing roll ups banner. 
1) Readability
As we place our text and information into pull ups banner, it is important to put ourselves into the shoes of our customer. More often than not people read from the left to the right and it is something we should be aware of. In addition, it is recommended to utilize as little words as possible. 
2) High Quality Images 
Using high quality images is vitally important as well since a pull-up banner is big in size. The last thing you want when it has been printed is for the images to be pixelated, throwing off the look and quality of your roll ups banner.
3) Brand Positioning 
Always have your logo or branding at the top of the banner. Brand positioning is a crucial factor to help your brand achieve maximum visibility and clarity. You would want to put it at a position where it's not too high, and not too low.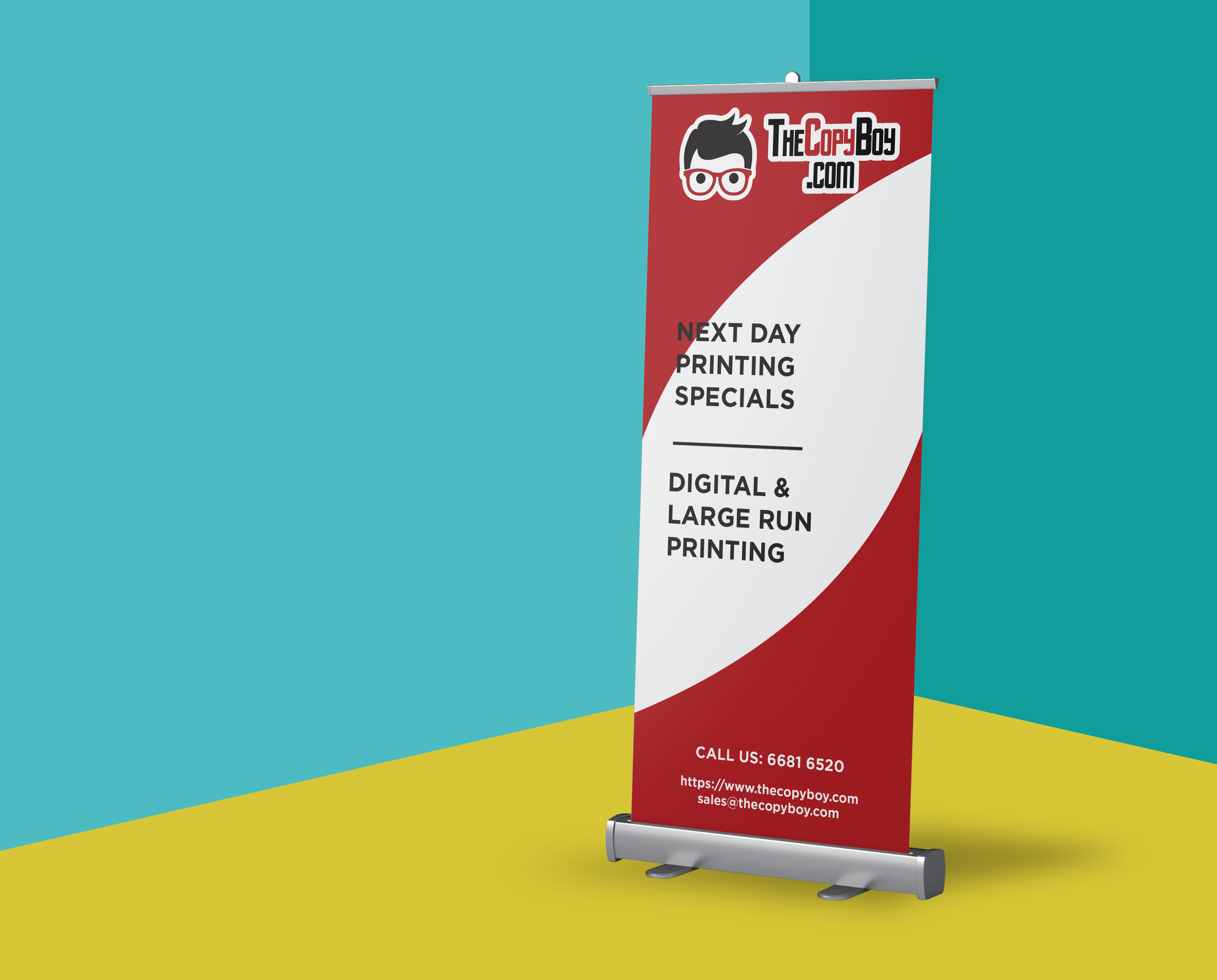 4) Bleed and Safe Zones 
Bleed and safe zones are often overlook points that affects the final product greatly. At Lightning Prints, we encourage our customers to keep their text clear from the safe zone as it may run the risk of being cut off if the text is too close to the border.